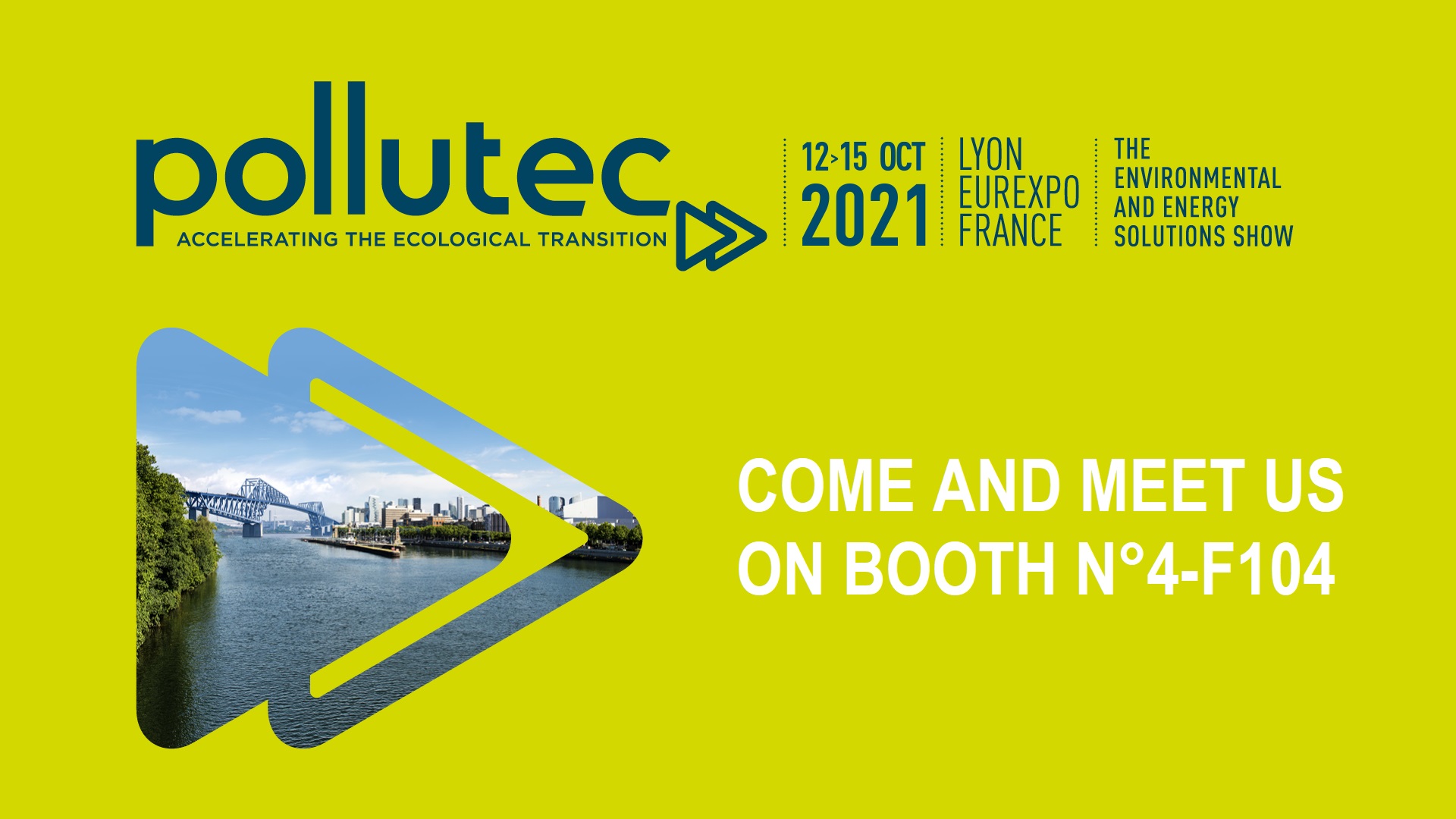 Come meet us at Pollutec
Publié le : 24 September 2021
About Pollutec
Created in 1978, Pollutec is today recognized as the benchmark event for environmental professionals, a showcase of environmental solutions for industry, cities and regions.
Why visit us at Pollutec?
1) Discover our innovative technology for environmentally friendly disinfection
2) Discover the Olimpe Pro range (model on display: Olimpe Pro 8000)
3) Discuss directly with our team on your disinfection issues in order to accurately assess the health, environmental and economic benefits you will get from our ecological disinfection solution.
Prepare your visit to Pollutec 2021
To optimize your visit, you can schedule a meeting with our team. We can also send you an invitation on request.
Dates and times, access badge request, transportation, parking, accommodation, sanitary measures…