Olimpe's patented technology is the result of many years of R&D, enabling the development of an innovative in-line water electrolysis process which produces hypochlorous acid and other oxidants from low levels of mineral salts either naturally present in, or added to water.
Hypochlorous acid is a powerful natural disinfectant that is safe for humans, animals and the environment. It is an effective, economical, safe and environmentally friendly disinfectant.
Olimpe's operating principle is laid out below: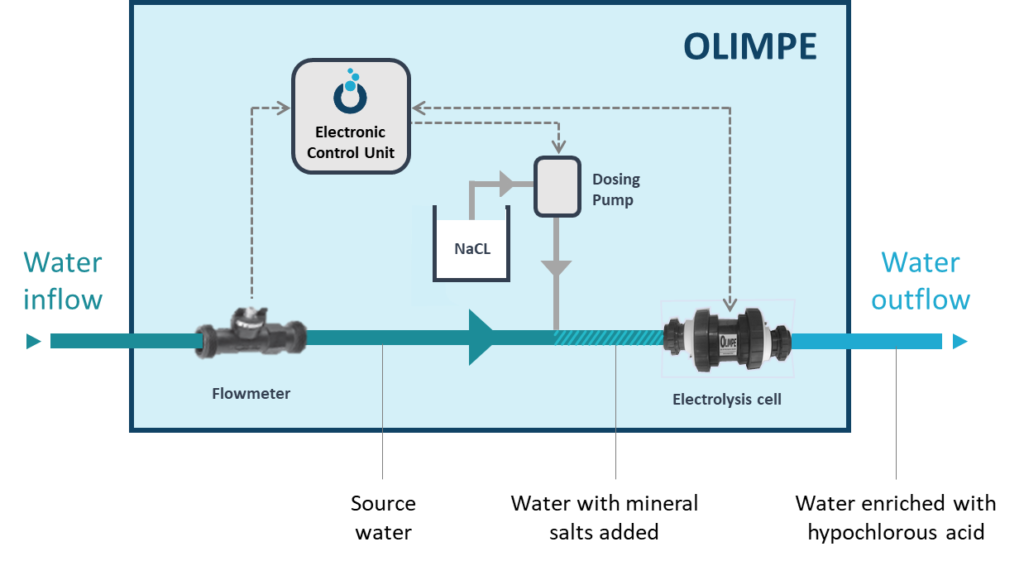 Installed in the water system, Olimpe produces hypochlorous acid as the water passes through the electrolysis cell
Olimpe technology is available in various types of fixed or mobile equipment, designed to meet the needs of different industry sectors.