Olimpe Technology's design studio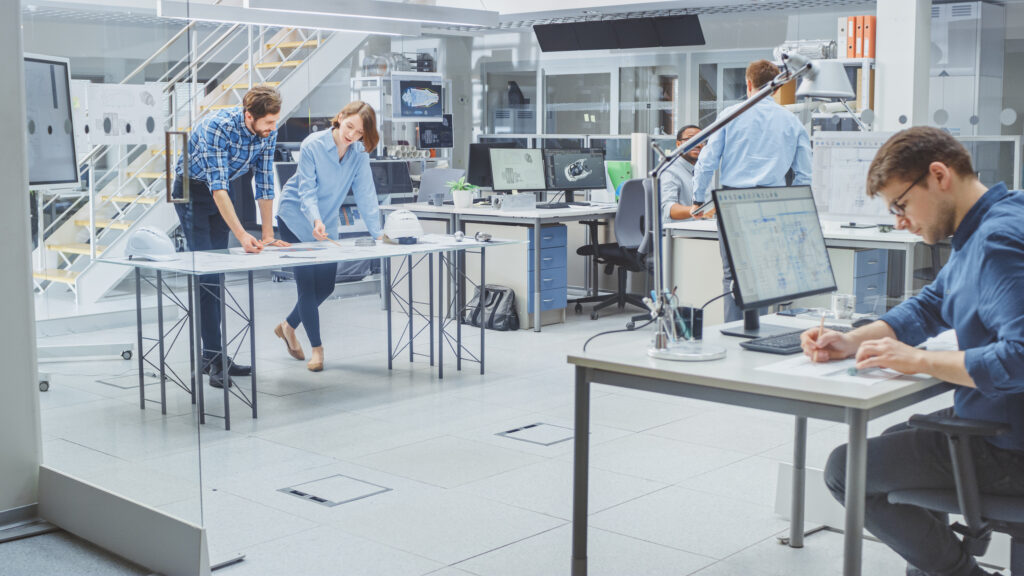 The Olimpe Pro range has been designed to meet a variety of disinfection needs. It is available in several standardised models to cover almost all uses without customisation.
However, if you have specific needs, based on the nature of the water you use, the configuration of your premises, your processes or the organisation of your personnel, our design studio will be able to provide you with customised solutions.
Our team of qualified engineers is able to adapt Olimpe equipment to your specifications if necessary, and to produce equipment on our lines that meets your particular needs and constraints.
Installation & Training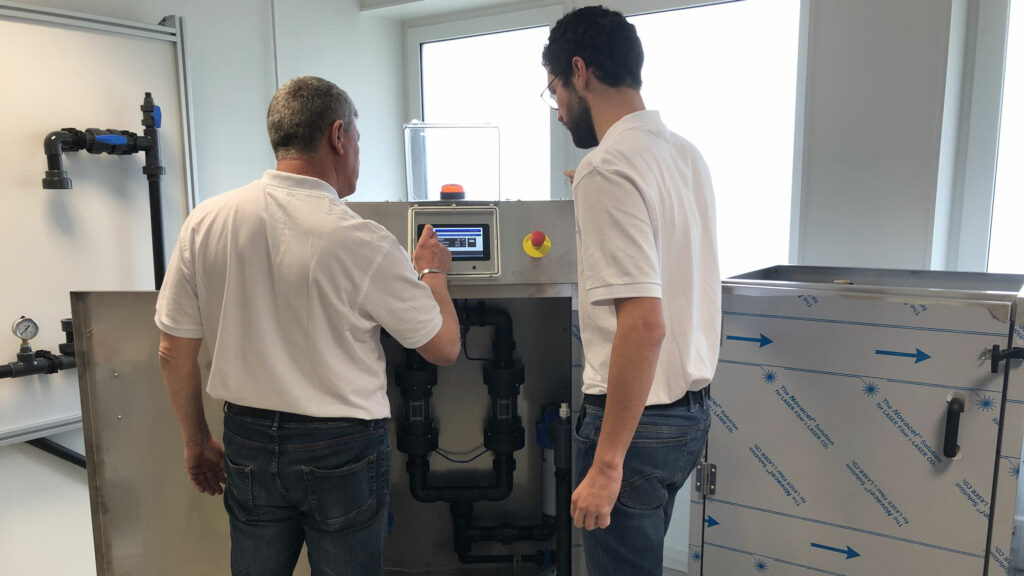 Olimpe equipment is designed by our European design studio and manufactured in our workshops in France. They are usually available within two weeks of ordering. The installation is carried out by Olimpe Technology or an authorised Olimpe partner. Training for your staff is provided at this time. Olimpe Pro is remarkably easy to use and maintain, so it only takes half a day to get your new natural water disinfection solution fully operational.
Maintenance
Olimpe equipment requires very little maintenance. Under normal conditions of use, only the electrolysis cell needs to be replaced approximately every 18 months. In the event of very hard water, periodic cleaning is recommended. Maintenance can be carried out directly by your staff or by your authorised Olimpe partner.
After-sales service & Warranty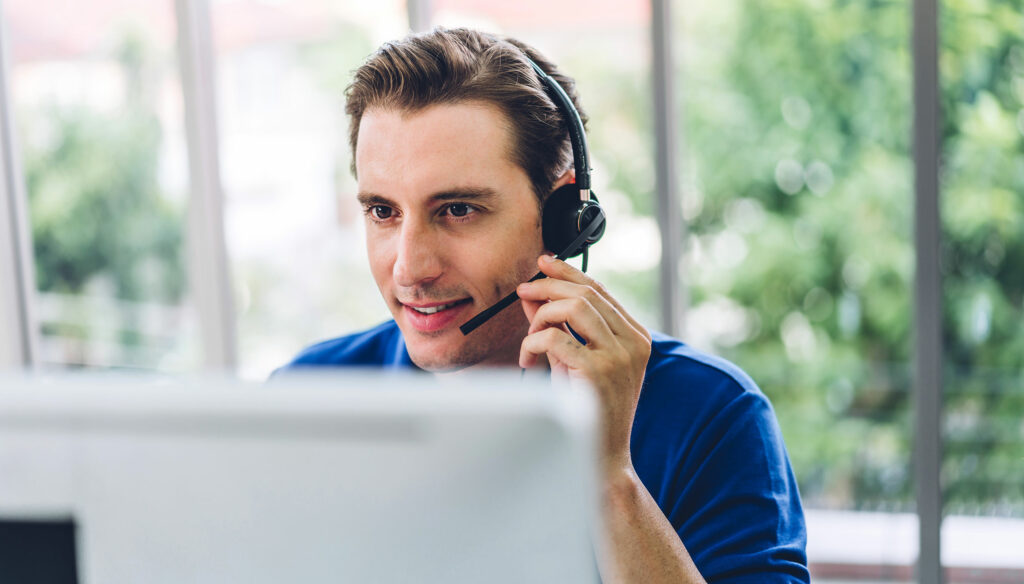 Olimpe equipment is very robustly designed and manufactured. Olimpe Technology offers a one-year warranty on the electrolysis cell and a two-year warranty on all other components. In the event of a problem, a dedicated hotline is available for immediate diagnosis and rapid resolution. An Olimpe specialist will provide support if necessary. With Olimpe, you have a partner who is committed to you for the long term .